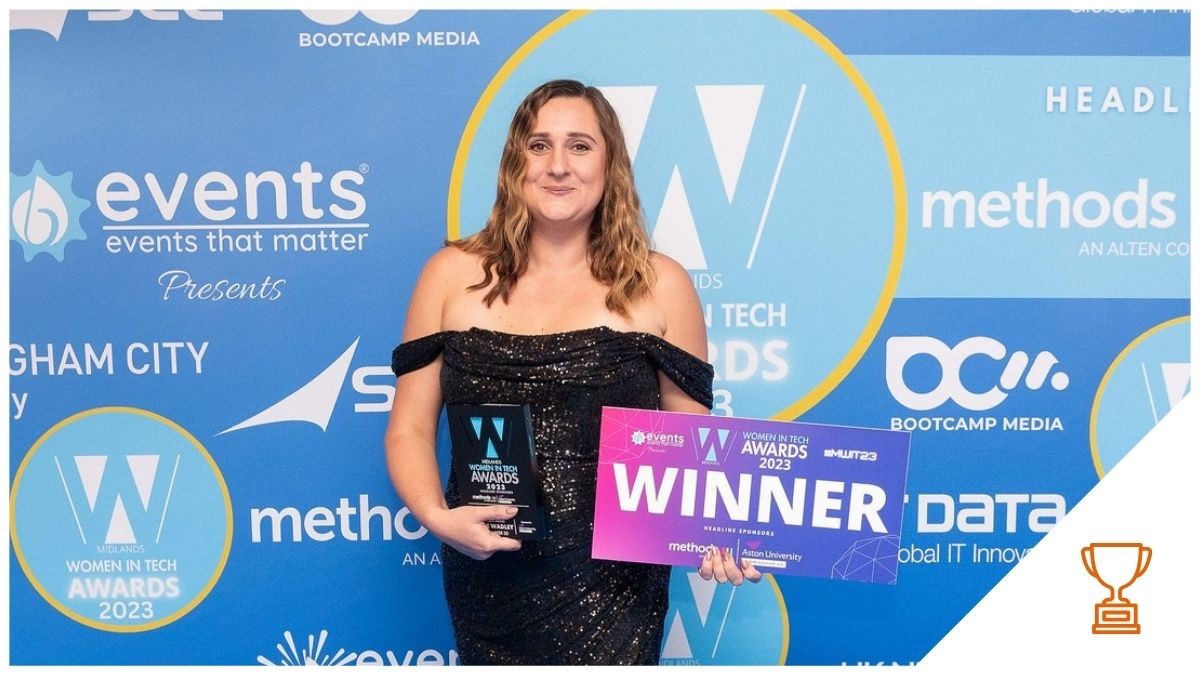 BetaDen Cohort 5.0 alumni scoops title at Midlands Women in Tech Awards 2023
10 Oct 2023
Published in: Cohort successes
---
The Midlands Women in Tech Awards 2023 winners were announced at a prestigious ceremony held at the Birmingham Eastside Rooms last night.
---
Natalie Wadley of Changemaker 3D, a BetaDen Cohort 5 alumni, won the Best Use of Tech in a Private Sector Project award, while Helen Stickler of Triplo ESG (cohort 6), Paula Bedborough of Secure Socialising (cohort 5) and Jennifer Long, founder of IceBlue and a BetaDen Advisory Board member, were also shortlisted in different categories.
Donston Powell, Marketing and Communications Manager at BetaDen, said:
"The Midlands Women in Tech Awards are a fantastic way to celebrate the incredible achievements of women in our region's technology sector. It is inspiring to see so many talented and innovative women making a difference in their fields and we are proud that, through BetaDen, we have been able to support their development, driving technology innovation from our base in Malvern.
"Congratulations to all of the winners and finalists of the 2023 awards. You are all role models for future generations of women in tech and we can't wait to see what you achieve next."
Now in its fourth year, the Midlands Women in Tech awards celebrate the exceptional achievements of women in the region's tech industry. A panel of judges from across the tech industry chose this year's winners based on their contributions to their field, leadership, and role in promoting diversity and inclusion in tech.
Triplo ESG is an online platform that offers smaller businesses low-cost, tailored, and practical sustainability performance recommendations; Changemaker 3D integrates 3D concrete printing technology into design and build projects to improve efficiency and sustainability; Secure Socialising is keyless smart locker system for spaces where people meet or socialise; and IceBlue is a software development and digital marketing agency.