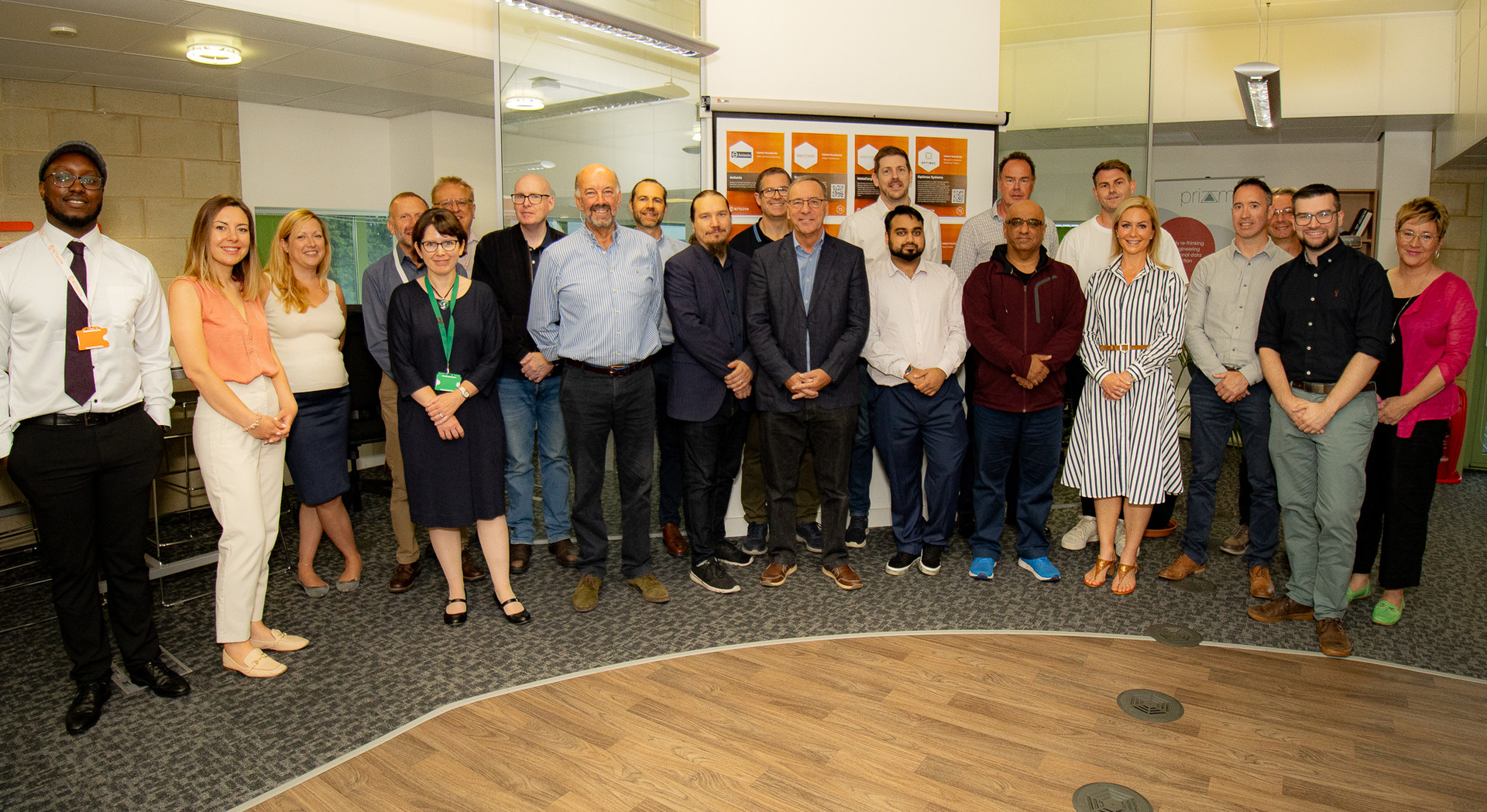 BetaDen enters new era with eight new technology businesses
14 Sep 2023
Published in: Programme Updates
---
BetaDen, Worcestershire's first technology accelerator, is welcoming eight new early-stage businesses into its programme from September 2023.
---
The accelerator, which was named 'Best in the UK' by the UK Business Tech awards, is based at Malvern Hills Science Park and has secured a £630,000 grant from the UK Government through the UK Shared Prosperity Fund to continue its successful work developing early-stage technology businesses in the county.
The new businesses joining the 9-month programme are:
Anionix - a green, hydrogen energy technology company working to develop the next generation of electrolysers powered by renewable energy to enable our net-zero future.
EaseTwist - a revolutionary technology for buckles and harnesses used by emergency services and motorsport industries
MotoCargo - developing rapid, low-emissions goods delivery vehicles.
Optimec Systems - an advanced measurement and inspection technology for contact and intraocular lens manufacturers.
Renki Communications – an advanced software platform revolutionising business processes and workflow automation, promoting data-driven decision-making.
Secure Elements - automotive cybersecurity management system accelerating the adoption of future mobility systems.
Shop Our Turf – e-commerce platform bringing together independent stores with local communities.
Treadcheck – automated, data-driven platform transforming tyre management for Heavy Goods and Public Service vehicles.
Donston Powell, Marketing and Communications Manager at BetaDen, said: "We are thrilled to welcome these exciting early-stage businesses into our programme. One of the strengths of BetaDen's offer is the diversity of the technologies it supports, which creates real opportunities for cross-sector learning and commercial development. This has never been more true than for our new cohort, which includes founders developing technologies across the envirotech, automotive, manutech, security and retail tech spaces."
With a proven track record of nurturing technology startups since its inception in 2018, BetaDen alumni have raised over £7.2M in investment and funding, supported over 170 jobs and developed a number of world-first technologies.
Donston continued: "As we enter a new era for BetaDen, we have every confidence our new cohort will have a host of opportunities to learn from and build on their predecessors' successes, developing some truly game-changing technologies, right here in the heart of the country."
BetaDen offers early-stage technology businesses a programme of support to develop and commercialise their ideas. The package includes access to proof of concept grant, marketing funding, specialist mentoring, access to a dedicated co-working office space, BetaDen's extensive technology network and exclusive events and speaking opportunities. Cohort 8 will join BetaDen in June 2024. To register your interest, visit https://www.beta-den.com/cohort/register-interest/