Unfortunately, our CleanTech Bootcamp programme is currently closed so if you are interested in joining future programmes and being part of our cohort then please contact us.
Get in touch

Our cleantech bootcamp programme helped accelerate innovative cleantech products or services to the next level across the Wyre Forest or Worcestershire area.
Through our specialist support, BetaDen North gave those the opportunity to join our cohort with access to peer-to-peer networking, mentoring from all types of business specialists, access to finance, plus more. At our closing showcase event, the cohort met potential customers, investors and development partners, and build those crucial peer-to-peer networks. This was a chance for them to demonstrate their innovations born in the region and help turn their cleantech idea into commercial reality.
See programme evaluation
Our Programme has offered:
Desk space – free desk space at the Wyre Forest District Council offices for the duration of the programme
Mentors – access to a wide variety of experienced mentors to support you, including cleantech sector experts and functional specialists
Masterclasses – skills-based sessions to develop the capabilities of your team
Guest speakers – providing industry and policy insights
Network and introductions – access to an extensive network of businesses to build partnerships to accelerate the development of your solution
Peer-to-peer learning opportunities – from cleantech entrepreneurs who have already been on your journey
Project support – access to resources to carry out commercial research and analysis activities to support your business plan e.g. competitor analysis, market segmentation, route to market research
Marketing fund – a fund that can be used on marketing activities e.g. branding, websites, copywriting, etc.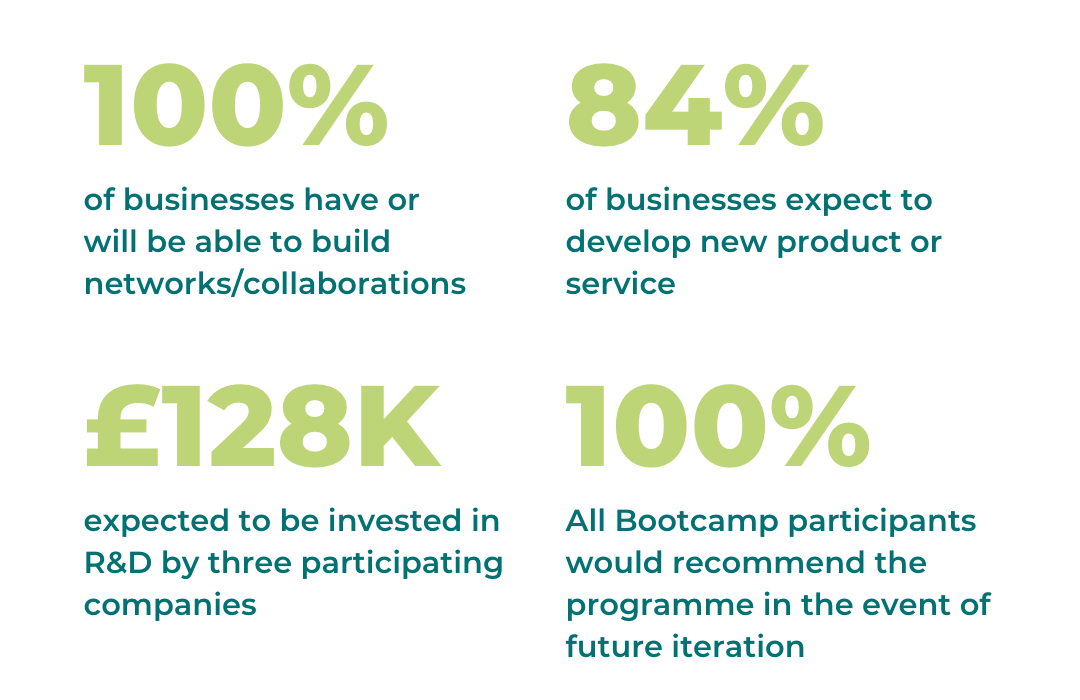 BetaDen North was enabled by Wyre Forest District Council and Worcestershire County Council. This project was funded by the UK Government.